Zach Michael PT, DPT, Owner
Zach was born and raised in Paris, Texas. He is the son of Ronny Michael and Carla Michael, grandson of Buddy and Virginia Michael and Byron and Ruth Dennis. Zach is a local graduate of North Lamar High School (2002), then received his Bachelors degree from Texas Women's University in Denton, Texas (2006), and completed his Doctorate of Physical Therapy at Hardin Simmons University (2008). In March of 2015, Zach became certified in Rock Tape and is one of two people in the area that are Rock Tape Doctors!
Zach sustained a football injury in the 7th grade that required physical therapy and, "From that moment on, he knew that physical therapy was what he wanted to do." Zach continues, "As I got older, I developed a dream/goal to one day own my own outpatient clinic." In July 2014 he did just that with the creation of Xzact Therapy & Aquatics!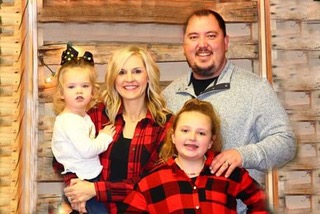 Zach is married to Cheryl Wofford Michael and they have two daughters, Addyson and Ava. The Michael family attends and are actively involved in the Blossom Church of God.
Our Athletic Trainers
XZACT Therapy contracts with local schools to provide expert athletic trainers to assist young athletes at sporting events.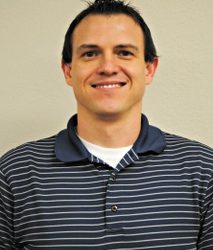 Sam was raised in Cross Plains, TX and graduated from Cross Plains High School in 1999. He received his Bachelor of Science in Biology at McMurry University in Abilene TX in 2004, and completed his Doctorate of Physical Therapy (DPT) at Hardin Simmons University in 2008. He has since worked in Fort Worth as a physical therapist and served as the clinical director of physical therapy at the Orthopedic and Sports Medicine Institute from 2014-2017. Sam joined Xzact Therapy and Aquatics in February 2017, accepting the position of clinical director of physical therapy. He is skilled in manual therapy techniques and is actively pursuing his certification in Functional Manual Therapy through the Institute of Physical Art.
Sam's interest in physical therapy began with watching his grandfather received extensive rehabilitation, after suffering a stroke during open heart surgery. He recalls how amazed he was by the improvements his grandfather made while working with the physical therapist, as he learned to walk and care for himself again. "It was that experience that opened my mind to the world of improving peoples lives, by restoring their functional abilities and helping them reach their goals after injury/surgery."
Sam married his wife Angela, a dental hygienist, in 2009. They have 3 children, Landen, Lucy and Landry. Together they enjoy travel, outdoors, and keeping up with the kids various activities/events. They look forward to making the Paris area their home for years to come.