Zach Michael PT, DPT, Owner
Zach was born and raised in Paris, Texas. He is the son of Ronny Michael and Carla Michael, grandson of Buddy and Virginia Michael and Byron and Ruth Dennis. Zach is a local graduate of North Lamar High School (2002), then received his Bachelors degree from Texas Women's University in Denton, Texas (2006), and completed his Doctorate of Physical Therapy at Hardin Simmons University (2008). In March of 2015, Zach became certified in Rock Tape and is one of two people in the area that are Rock Tape Doctors!
Zach sustained a football injury in the 7th grade that required physical therapy and, "From that moment on, he knew that physical therapy was what he wanted to do." Zach continues, "As I got older, I developed a dream/goal to one day own my own outpatient clinic." In July 2014 he did just that with the creation of Xzact Therapy & Aquatics!
Zach is married to Cheryl Wofford Michael and they have two daughters, Addyson and Ava. The Michael family attends and are actively involved in the Blossom Church of God.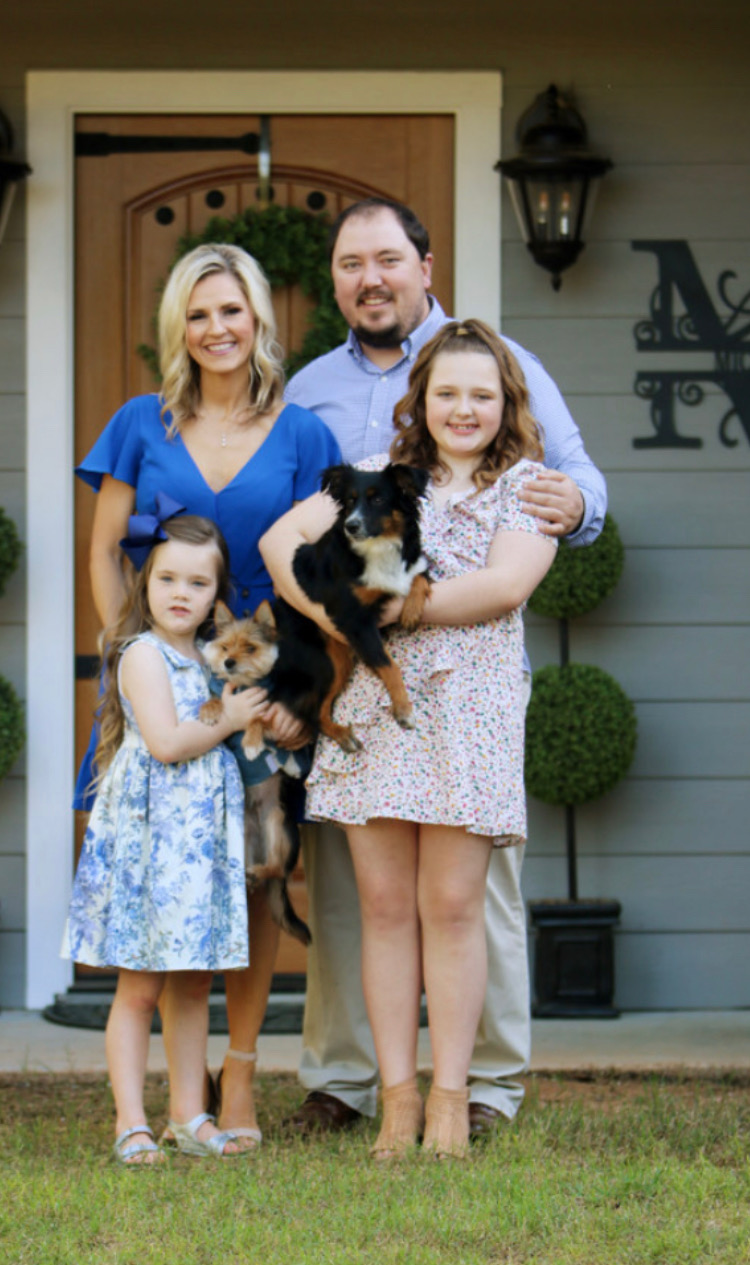 Our Athletic Trainers
XZACT Therapy contracts with local schools to provide expert athletic trainers to assist young athletes at sporting events. Affiliate schools: Paris Junior College, Avery ISD, Chisum ISD, Cooper ISD, Prairiland ISD, Winnsboro ISD. 
Our office staff
XZACT Therapy is blessed with some of the best of the best office staff. 
Katie was born and raised in Dayton, Ohio. She is a 2007 graduate of Centerville High School, where she graduated as a member of National Honor Society , and with a Scholar Athlete Award. Katie was a drum major for the Centerville Jazz Band and enjoyed playing clarinet and percussion instruments.
Although she spent time playing music, Katie was a gymnast for many years, and competed nationally up through her senior year of college. This is where she was exposed to Physical Therapy, as a patient. After various experiences in therapy , Katie decided to pursue a career as a PTA.
She received her Bachelors in Exercise Science in 2011 from Miami University. Then in 2014 completed the PTA program at Tarrant County College .
Katie spent the first 2 years as a therapist in a skilled nursing facility, in a geriatric setting, before joining the Xzact team in August of 2016.
Katie is married to Ryan Ford. In her spare time she enjoys playing with her dog Benji, weight lifting and dancing.
Clifton Paine was born in Arlington TX, moved to Waxahachi through elementary years, then to Whitney for high school years. After graduating high school he worked in finance for 3-5 yrs before he was called into the field of physical therapy. Clifton went to college in Waco Tx and worked there as a PTA for 7 years. After his time in Waco he took traveling assignments as a PTA in NM, TX hill country, Klamath falls, Grants Pass, and Roseburg OR. After traveling for
about 5 years and with the addition of our little boy it was time to come back home to raise the kiddos and be closer to family.
Clifton Paine is married to Ashley Paine who works as a COTA here in Paris. We have two children, Allison and Conrad Paine.
My mother, Carla Paine, sustained an injury to her low back in early 2000 that she went to physical therapy for. I attended treatements with her and that experience motivated me to pursue a career in the physcial therapy field. It was her encouragement, love, and support that paved my way.
Clifton likes being outside in general, the activity doesnt matter as much as just getting out there. Currently he likes riding his when he gets a chance to escape to the mountains he likes climbing and snowboarding.